While we may think that all athletes are fully functional and have everything they need 'under the hood' to succeed, this is not actually the case. As a clinician I wouldn't be doing my job if I did not fully and completely evaluate my client's performance. In doing this I discovered that most people have some area, within the core of their neurological and cognitive performance, which is operating at a less than
optimum level.

The first stage in a client's journey is to ensure that this core skill base is complete and fully functional and, only then can we progress to optimising and refining performance because it all begins at that core.

Probably the most valuable thing about this process, that everything about a client's performance is revealed, including their psychological and emotional status and how this is impacting on performance. Most people don't realise how profound an impact that psychological and emotional status is, and how it is a core factor in the modification and diminishment of all other performance, including neuro-cognitive performance. If there is one sure way of disrupting any or our performance, it is to either follow the direction of mind and the accompanying emotions, or to fight this tendency and deny, repress or suppress our psychological and emotional states. Either action has a direct impact on everything we do, but particularly on our neuro-cognitive performance.
This can be the hardest part of the journey for elite athletes; they are so used to success and often have clear perfectionist drives, so when they are faced with something that seems so simple, but they cannot do in the way and at the level they expect, we get to see what they are trying to hide from or avoid.

It is in addressing these psychological and emotional motivations, in conjunction with refining core performance, that profound transformations can occur. It is only in seeing and experiencing our inner states that we can go beyond them; and, when we do, we suddenly find ourselves performing to a level we had never imagine possible and that our lives have got a whole lot easier. If we are not prepared to do this, it will be those inner states showing up when competing, making demands and disrupting our performance.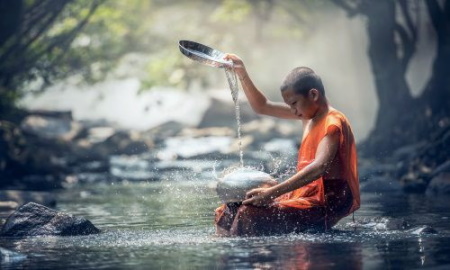 Sure this program is not for everyone. Anyone attempting it has to be prepared to face exactly what is holding them back and become very familiar with it, and many people are not prepared to do this and want to keep on running and hiding. But, if we want smooth, seamless and effortless performance, without the stress, facing our demons is exactly what we need to do, whilst realising that none of it was ever as bad as we thought it was. In the end we can say that this approach is one of the simplest out there, but we would definitely not say it was easy.